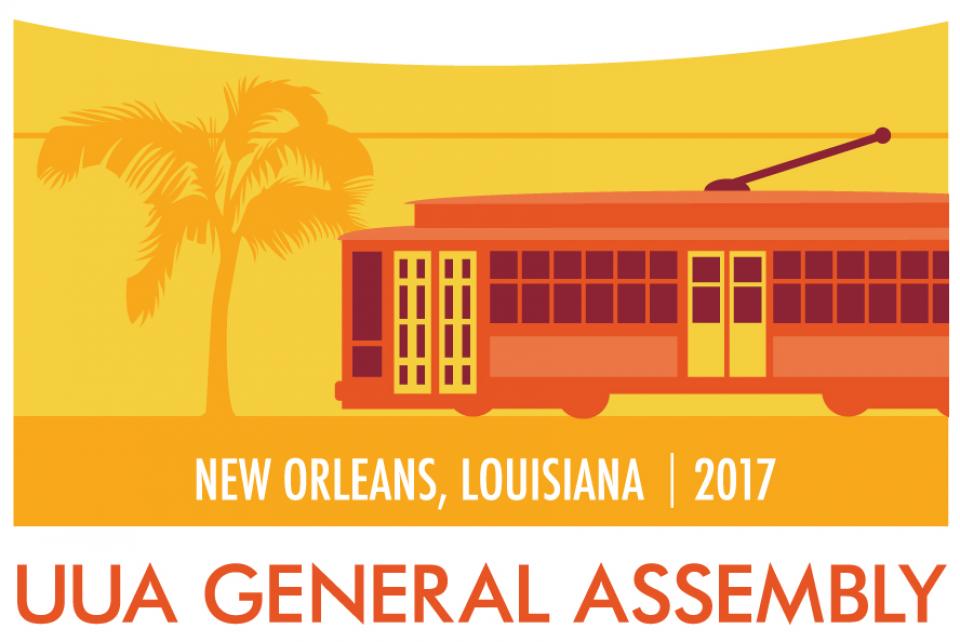 The 2017 General Assembly in New Orleans LA will be justice-focused and will have opportunities for all to worship, witness, learn, and serve with local partners. Highlights include the Banner Parade on Wednesday, the Service of the Living Tradition on Thursday, the Ware Lecture on Saturday, and the Closing Worship on Sunday. The 2017 Ware Lecture will be delivered by Bryan Stevenson, founder and Executive Director of the Equal Justice Initiative in Montgomery, Alabama, and author of the  critically acclaimed bestseller Just Mercy.
We'll also elect a new president of the Unitarian Universalist Association! All three candidates are women. Here is more on the 2017 UUA Election. And here is UU World coverage of the UUA Election.
Here are important dates and a full GA Schedule:

May 1 – Registration rates increase
June 21-25 – General Assembly
Talk to board president Greg Blackman if you are interested in serving as an official delegate, either by traveling to New Orleans or participating from home.