Join the Girls Coalition of Southwestern Pennsylvania, 3Enow, and Allegheny Unitarian Universalist Church for a film screening of The Mask You Live In followed by a panel discussion. Light refreshments will be provided. The event has been moved from Friday January 22 to Saturday February 6 at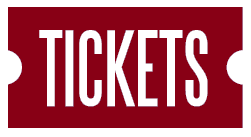 6pm. Tickets are $10 (sliding scale is available by request)'

The movie will play from 6:30-8pm. After the screening will be a panel discussion moderated by Chris McAneny of 3Enow. 3Enow is a local nonprofit dedicated to educating and empowering teens in order to eliminate dating violence and gender inequality. Panel members include: Jenna Hanner, Programming Director at 3Enow; George Fleming, Batterer Intervention Specialist and Community Leader; Derrick Turner, Male Guidance Counselor at the Neighborhood Academy; and Keiha Peck, Internship Coordinator at City Charter High.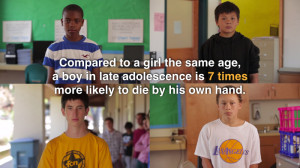 The Mask You Live In by Jennifer Siebel Newsom follows boys and young men as they struggle to stay true to themselves while negotiating America's narrow definition of masculinity.
Pressured by the media, their peer group, and even the adults in their lives, our protagonists confront messages encouraging them to disconnect from their emotions, devalue authentic friendships, objectify and degrade women, and resolve conflicts through violence. These gender stereotypes interconnect with race, class, and circumstance, creating a maze of identity issues boys and young men must navigate to become "real" men.
Experts in neuroscience, psychology, sociology, sports, education, and media also weigh in, offering empirical evidence of the "boy crisis" and tactics to combat it.
The Mask You Live In ultimately illustrates how we, as a society, can raise a healthier generation of boys and young men.
Join others discussing the film at The Mask You Live In on Facebook.